Valtix Cloud Network Security Platform
Request a Demo
Valtix is the industry's first Multi-Cloud Network Security Platform delivered as a service. Only Valtix links continuous cloud visibility with advanced control. Request a demo of Valtix now, to learn more about Valtix and see a demo from our Solutions Architecture team.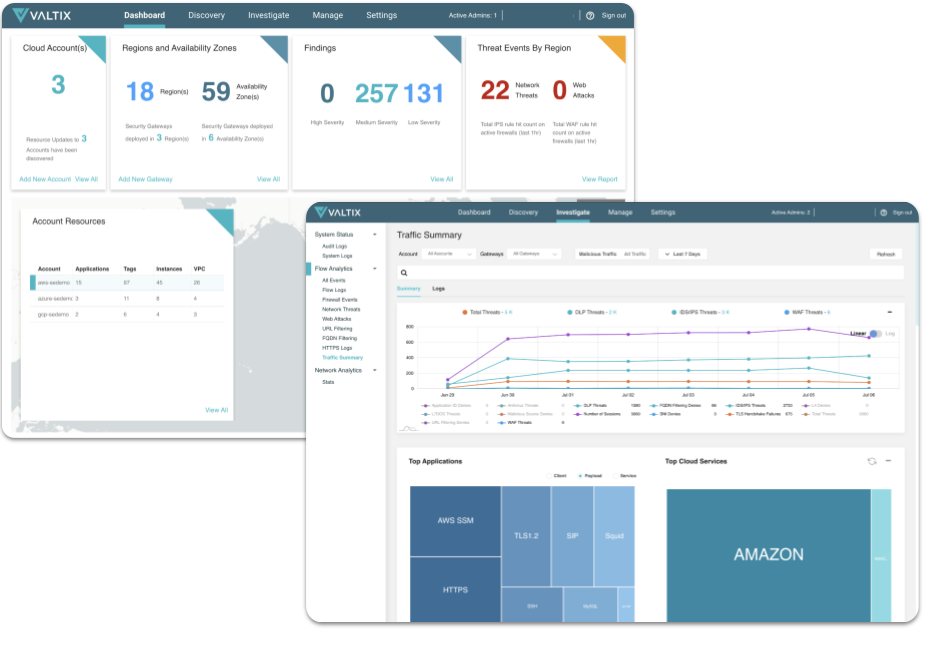 Cloud architects already understand the benefits of public cloud and are trying to help their organizations reap the benefits. But most network security solutions cannot provide enterprise-grade threat prevention or adequately defend highly dynamic public cloud environments from advanced threat vectors.
Valtix provides a new model of security built on the cloud, for the cloud. Valtix provides continuous visibility and advanced control to centrally secure apps across providers, virtual networks, and DevOps teams. Valtix is the future of network security for cloud infrastructure and the apps that run there.
How does Valtix work?
Continuous Visibility - Discover every workload and API in your AWS, Azure, and GCP deployments
One Policy, Many Clouds - Defend via one multi-cloud policy simplifies security across virtual nets,
providers, and apps
Scale On Demand - Native scaling & automation without complex scripting through the Valtix console, Open API, or Terraform
See for yourself - Request your demo today!